Pulsefeedz
Keep scrolling down for the latest updates as well as what eyewitnesses are saying about what happened!
On Wednesday morning between 12:30am and 1:00am, Testudo, an iconic symbol at the University of Maryland campus, was set on fire in front of McKeldin Library. There are no details on how this fire started or who may have been on the scene at the time of the fire. The pictures above were taken after the fire was put out.
Thank you to @BriannaBytes for the tip.
UPDATE: Rumors have surfaced on Twitter that the fire was started accidentally by candles which were lit around Testudo. Others have also speculated that there were smokers around Testudo when the fire started but there is no direct concrete connection between the smokers and the fire.
"whoever lit testudo on fire has a guaranteed F in all their classes SMH"  – @alymeyerr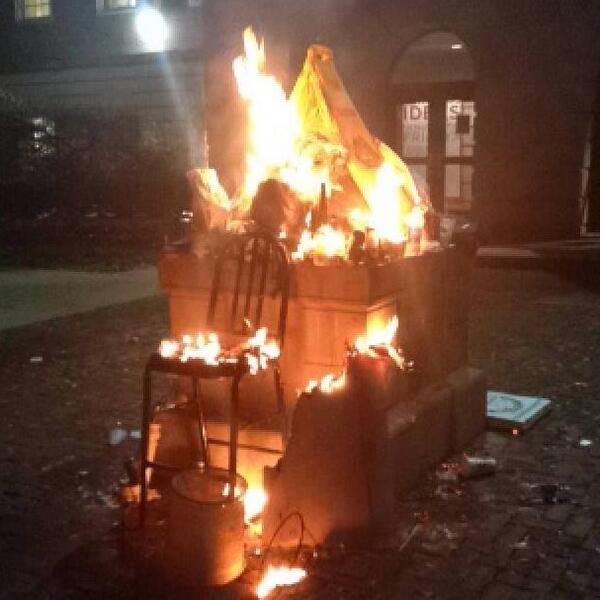 View original post 239 more words